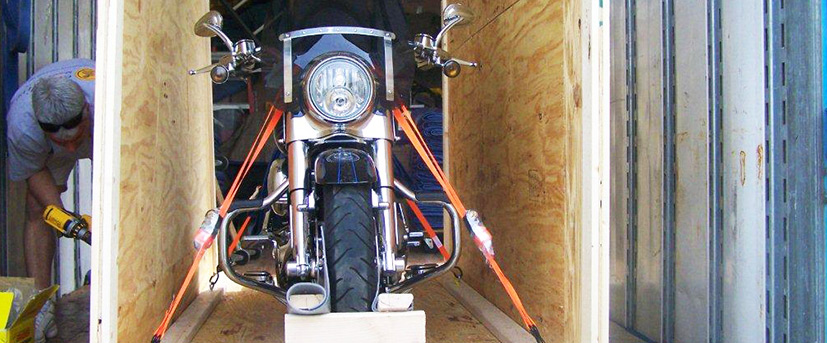 An array of services for shipping large items
ARI3 is a relocation support service as a provider of crating and specialty services for residential and business relocations. Our strengths are communication, professionalism and an unsurpassed attention to detail.
ARI3 skilled technicians provide an array of services including assembly/disassembly, disconnect/reconnect, crating/uncrating, handyman services, exercise/home gym, hot tubs/spas, pool tables, appliances/prep/set up, rigging custom crates, and maid service. Our clients include relocation management companies, leading 3rd party service providers and major van lines.
Our certified technicians are:
Background checked
Insured
Procedure compliant
Certified to perform
Uniformed and maintain ID Card
Service options
Appliances
We take great care to ensure that an appliance arrives at its destination in the same condition that it left origin.
Washers – We make sure that our service is specific to the make and model of washer that is being transported. We properly secure the tub of the unit including providing the OEM shipping kit, if required. We service all makes and models including stacked units and those on pedestals.
Dryers – Our technicians are capable of handling all dryer units, whether electric, propane gas, or natural gas. We test our connections to ensure that the home is safe from a gas leak and that all regulatory requirements are met.
Icemakers – Proper service requirements are provided for the disconnect and reconnect of the ice maker.
Ranges / microwaves / dishwashers – We service all of your household appliance needs.
Crating
Household Goods and Motorcycles – Customized crates are built for the precise dimensions of the item being shipped. We are extremely experienced in crating art, paintings, mirrors, glass table tops, marble and granite table tops and taxidermy pieces.
International Crating – We follow the ISPM 15 guidelines for crating internationally.
Commercial Crating – We provide crating for manufactured items, machinery, office / medical equipment.
Museum Style Crating – We are experienced in handling high value art and paintings. Our experts will build a custom crate using item specific materials.
Flat Panel TV's
We provide removal and installation service for all:
Containers are used to ensure maximum protection of our customers' televisions during transit.
Television containers – Cost effective containers are utilized for all televisions .
Slat/Solid Crating – Where required for high value televisions, or up on request, slat or solid style wood crates will be utilized.
Disassembly/Assembly
We provide disassembly and reassembly services for all:
Exercise equipment – home gyms, treadmills, elliptical machines, bikes and inversion tables.
Pool tables – standard, antique, snooker, coin operated and bumper tables.
Game tables – pinball machines, air hockey, foosball, ping pong tables, etc.
Furniture – beds, waterbeds, pier groups, bunk beds, canopies, light bridges, armoires, bookshelves, schranks, tables, entertainment centers, desks, etc.
Outdoor play equipment – swing sets, jungle gyms, playscapes, trampolines, basketball hoops, etc.
Clocks – tubular bell or rod chime, antique – white glove service.
Removal/Installation
Electrical fixtures, ceiling fans, hot tubs, etc.
Flat panel TVs, computer equipment, home theatres, surround sound, etc.
Water softener
Specialty Services
Executive Finishing Services
Maid services
Unpack and Put away
Wine Transport Management
Pianos, Grand and Upright
Motorcycles
Hoisting and Rigging
Organizing and staging Gun safes
Become a client!
We'd like to share our expertise and experience with you, and learn about your specific needs. Contact us for details on how we can contribute to the success of your relocation program. References are available and welcomed.