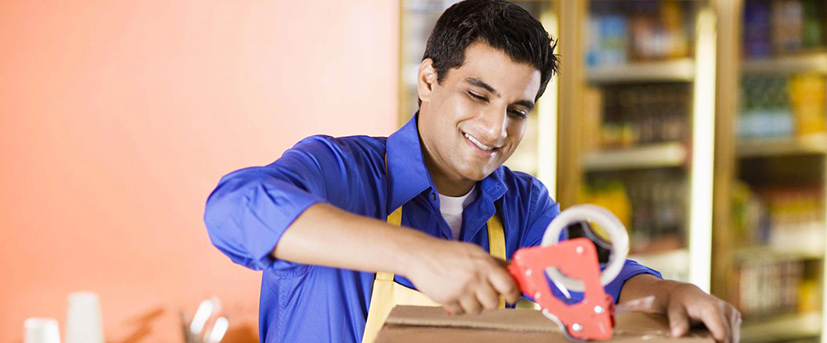 Moving & Packing Supplies
For the ultimate source of moving supplies, look no further than Alison's Relocations, Inc. We provide our customers with a vast selection of moving supplies to efficiently pack your entire house. Whether you are a do-it-yourself packer or having Alison's Relocations pack up only part of your residence, our moving supplies will be of great assistance to your upcoming relocation.
From individual moving boxes to entire moving kits, Alison's Relocations has the right tools to get you packed and ready to move. Our moving boxes come in a wide variety of sizes and purposes, from small cartons that can hold medium sized, dense objects, to large boxes that will hold lightweight, larger objects. We also have dishpack boxes for your kitchen and dining room needs, as well as wardrobe, mattress and mirror cartons.
Download a Packing Materials Order Form
When you're preparing to move, it's important to have the right supplies – including moving boxes. But how do you know what types of moving boxes to purchase? The first step is to take an inventory of your belongings. Then you'll know what kind of moving boxes – and how many of each – to buy.
Common kinds of moving boxes
Small box – Also known as a "book box" and is typically 1.5 cubic feet in the United States. It's great for packing heavy items like books, records, canned goods, tools and more. 16 3/8″ x 12 5/8″ x 12
Medium box – Typically 3 cubic feet, this type of box is known as the "all-purpose box." You can put anything in here, from pots and pans, to toys, shoes and clothes, lamps, mementos, kitchen utensils and more. 18 1/8″ x 18″ x 16″
Medium-Large box – At 4.5 cubic feet, the med-large box is ideal for lightweight items like pillows, towels, blankets and clothing. Typically, as the size of the container increases, the weight of the items inside should decrease. That way, you won't get hurt when lifting and loading the moving boxes on moving day. 18″ x 18″ x 24″
Large Box – At 6.0 cubic feet. Good for large and light items that just won't fit into a regular size box. 24″ x 18″ x 24″
Dish packs – These boxes come with cell dividers so you can easily transport your bowls, stemware, dishes and other kitchenware. This box is also good for fragile and breakable items. 18″ x 18″ x 27″
Mattress box – Protect your mattress from damage with a mattress box, which comes in a variety of sizes, including crib, twin, standard, double and queen/king.
Picture/Mirror box – This a corrugated box specially made for packing pictures, mirrors. glass tabletops and most all sizes of hanging artwork.
Wardrobe box – These large boxes stand upright and come with a bar for hanging clothing, curtains and draperies. They can keep such belongings from becoming wrinkled on your journey. Each will hold 2″ to 2 ½" of hanging closet clothes.
Custom crates – Some people won't have a need for such crates. But if you're moving antiques, chandeliers, artwork, or anything large, bulky or delicate, be sure to order a custom crate from Alison's Relocations. We can make them to your specifications.
Approximate number of boxes you'll need
| Type of Dwelling | Approx. Number of Boxes |
| --- | --- |
| Studio | 15 – 25 |
| 1 Bedroom Apartment | 25 – 45 |
| 2 Bedroom Apartment | 45 – 65 |
| 2 Bedroom House | 65 – 85 |
| 3 Bedroom House | 85 – 120 |
| 4 Bedroom House | 120 – 140 |
| Larger | 140+ |