When you're getting ready to move, it's pretty straightforward to figure out furniture, household goods – even your car. But what to do with Fido or Tiger?
We get a lot of calls about moving pets, from snakes and dogs, to horses and llamas. We understand how important it is to our customers, because we have pets too! (Meet Summit, pictured below!)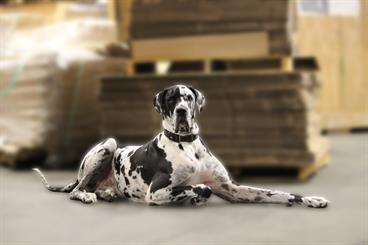 While we've moved a lot of precious cargo in our day, including museum exhibits and items worth millions of dollars, transferring live pets is not a specialty. However, we have developed business relationships with companies that do, and we recommend Air Animal Pet Transfer. With multiple tiers of service, they can accommodate most pet transfer needs – and they even offer international service.
Of course, if you're flying in and out of Alaska, it may be possible for your pet to travel with you, either in the aircraft cabin or cargo. (Be aware that there are some blackout dates and some breeds that are not allowed). You can research your options with these major airlines providing service to Alaska.
Hawaii has several restrictions for bringing pets to the islands. You'll also want to be aware of customs regulations when travelling internationally, either through Canada or to an overseas destination. Transfer rates can be up to $5,000 and some countries require pet boarding for 30-60 days upon arrival.
As with your other choices during a move, you'll need to decide which approach is right for your situation and budget. For all other moving questions, please give us a call. We are purr-fectly happy to help!